The veterinary industry is diverse ‒ many different types of companies support the veterinary profession: diagnostic laboratories, pet nutrition companies, pharmaceutical firms, poison control agencies, insurance firms and distributors are just a few examples.
If you're a veterinary technician thinking about going into industry, it's important to familiarize yourself with the different types of roles out there and the criteria for each.
Furthermore, think about the type of work you would want to be doing. There are business roles, sales/marketing roles, research-based roles and veterinary-science based roles. Veterinary technicians have a wide variety of skills and can apply those skill sets to many of these positions.
Maybe you have now identified which type of company you want to work for and the role you're interested in ‒ what do you need to do to be a strong candidate? Let's take a look at some job postings to get a better understanding of what is needed.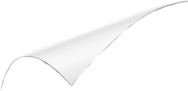 Example: Territory Manager for a Veterinary Distributor Company
The Territory Manager grows the business in assigned geography by selling the full-line of Ceva companion animal products in veterinary clinics.

Responsibilities:
Schedules appointments, meeting with critical account staff, makes sales presentations, closes on business and takes orders. Utilizes the Action Selling platform to advance the sales process in each call. Responsible for all business activities in an assigned territory.

Develops a sales plan to meet monthly, quarterly and annual sales objectives through analysis of current sales revenue, market share, competitive activity and opportunity. Track and measure progress against that plan, adapting as needed to ensure success. Develop and follow territory route to maximize opportunities and selling time, maintaining and building revenue with existing customers while prospecting for new business.

Interacts with veterinarians and key decision makers within veterinary clinics. Identify customer needs and provide solutions to meet those needs. Build relationships and partnerships with entire clinic staff, including veterinarians, veterinary technicians, practice managers, front-office staff and others.
Requirements:
Education: Bachelor's degree
Work Experience: 3-5 years proven track record in outside sales strongly preferred. At minimum, proven success in fast-paced business-to-business sales environment.
Other: Must have clean driving record. Must be willing and able to spend 8+ hours per day in vehicle. Overnight travel required; the amount varies by territory.
Technical Competencies:
1. Selling Skills
2. Analytical Skills
3. Planning
4. Communication – Written and Oral
5. Ability to learn and articulate technical information
6. Time Management/Multi-Tasking
7. Influence
8. Presentation skills
9. Leadership and team-building
10. Creativity
Though the roles, responsibilities and qualifications vary, there are some common themes. Read the steps below for information about how to navigate the transition between practice-based and industry jobs.
1. Get your clinical experience
You can see from these examples that although the positions are very different, a common denominator is that they both list clinical experience in a veterinary practice as either preferred or required. Using your clinical skillset for some time before transitioning is a good idea for your personal development, too. It is a valuable skillset that you can always rely on if you ever decide to go back to clinical veterinary practice.
2. Seek educational opportunities
Many non-clinical roles in the veterinary industry are a mix between veterinary science and business knowledge. As a credentialed veterinary technician, you probably already have clinical skills ‒ but what can you do to improve your business knowledge?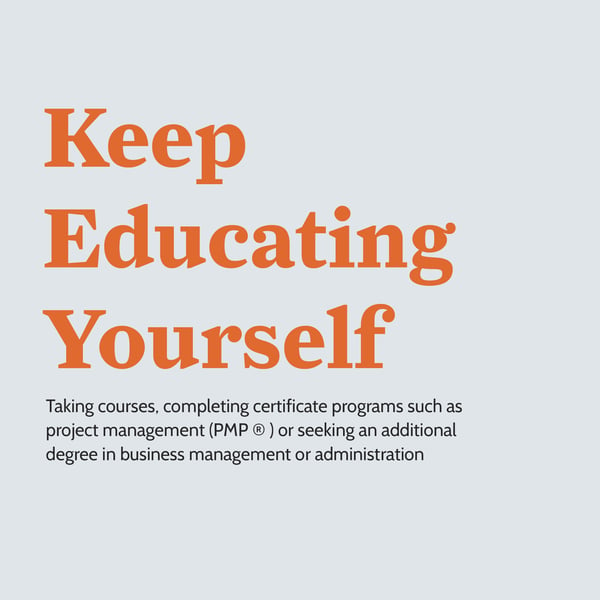 Options include taking courses, completing certificate programs such as project management (PMP®) or seeking an additional degree in business management or administration. Furthermore, most industry roles require strong communication skills ‒ you can take courses to improve this skill. You can take it a step further by working on your presentation skills too.
3. Make sure to network

You've probably heard people say that the veterinary profession is a small world ‒ and they're right! Take every opportunity to network. Whether you're at a conference, a veterinary medical association chapter meeting or another type of business event, make sure you meet as many people as possible. You never know who may one day end up recommending you for a position in industry.
Interested in reading more on this topic, read our blog post article, "What will you do with your Vet Tech Degree?" for more details about about industry jobs and other career opportunities! There are also many articles out there about the options for jobs outside of clinical practice.
Check out this DVM360 article by Rebecca Rose for a great source of more information.(4)


While the most obvious career choice for many vet techs might be small animal practice, that isn't your only option! Vet techs can work (and thrive!) in a number of different settings, including some careers that may not immediately come to mind as obvious choices for a vet tech.

Having an awareness of your options can help you not only as you start your career, but also during future transitions that you may make during the course of your career.
References: