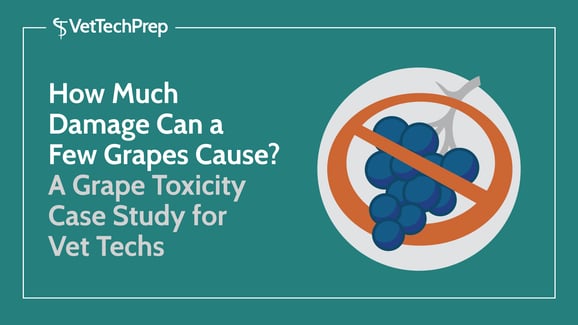 You are working a busy day as a vet tech in small animal general practice when a receptionist pages back to the treatment area.
Mrs. Jones, a longtime client, is on the phone. She is concerned because her dog, Maximus, may have just eaten several grapes out of the trash can. Maximus is a 6 yo Miniature Pinscher and, according to your medical records, he weighs about 13 lbs.
How concerned should Mrs. Jones be? What should you tell her to do?
Read More