Please enjoy a few sample questions to help you prepare for the Veterinary Technician National Examination! VetTechPrep.com is the most comprehensive resource you will find on preparation for the VTNE exam. The site covers the categories you will find on the exam, and also includes PowerPages, which are condensed notes on important board review topics.
Scroll down to the very bottom for the correct answers and explanations. For access to the full database of study materials, visit www.VetTechPrep.com
POP QUIZ:
Question1: Bacteria differ from animal cells in which of the following ways?
a) They lack ribonucleic acid
b) They lack cell walls
c) They are unable to metabolize glucose
d) They lack a true membrane-bound nucleus
Question 2: A cigar-shaped mite that is seen on a skin scraping from a dog with severe generalized skin lesions is probably what type of mite?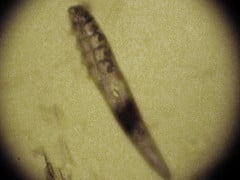 Read More