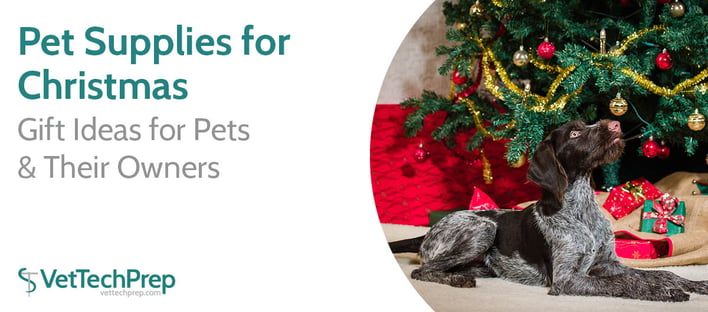 Christmas is a time to celebrate family, and there's an important part of the family that people sometimes forget – the pets! Cats, dogs, fish, snakes, birds, or whatever variety of animal you have, remember to include them in the celebrations as well. They may not know it's Christmas time, but you don't give presents to make others happy, you give them because it makes you happy. Giving to your pets works just as well as giving to other humans. Check out these ideas for the pets and pet lovers in your life.
Specialty Treats
Since all the humans are getting Christmas cookies, cakes, brownies, and pies, in addition to Christmas dinner, the pets should be able to get in on the action as well! Most human treats aren't exactly animal friendly, so investing in a few extra dollars for some special treats will help keep the animals healthy, happy, and safe!
As an added bonus, if you don't want to spend the money to buy treats, there are plenty of homemade options for animal treats too. So when you show up with a platter of cookies, the animals can be included!
Pet Portraits
Artists tend to get a bit busy around the holidays, so this idea might take some planning. Commissioning a portrait of a favorite animal friend is a wonderful way to create a meaningful keepsake that will last a lifetime. This can be a little more complex to orchestrate, but it's definitely worth the work. You can get a realistic painting, or make it a funny one. Either way, this kind of gift makes an impact.
Custom Calendars
With all the photo apps that are available now, printout out pictures of furry family members is easy. It's only slightly more complicated to turn a collection of pictures into a calendar. This is a great way to bring a smile to your friend's face for the rest of the year. Picture apps make this simple, all you need to do is send in the pictures you want for the calendar and they mail you a completed calendar!
Proper Grooming Tools
Every animal needs proper grooming. Even a short-haired domestic cat needs to be brushed or bathed on occasion. Even if it's not the most fun thing to do with your pet, having the right tools can make a big difference. It makes it easier on the person doing it, and easier on the pets. Arranging for a day at the doggie spa is a tempting idea, but for regular grooming, at-home options are much more cost effective. Materials such as a proper towel specifically for grooming can make drying easier, and prevent dog hair from getting in your hair.
Travel Goods
Taking animals with you on the go requires a bit of extra stuff. Any size dog will benefit from having a travel water and food dish, while small dogs might feel nice and snug in a doggie travel tote.
Toys!
What animal doesn't love toys? Just like kids, new toys are excellent for pets, and they'll give their owners something to do with them. The variety of toys also makes it easy to tailor it to something both animal and human will love, like brain toys for a brainy couple, team-inspired toys for the sports fans, and sparkly toys for the royalty in your life.
Keep an Eye on Them
For those who work all day, you know your pets can be a bit lonely. There are now a variety of options for people who want to be able to check in on their pets. This can be a great way to check in on pets, which is sometimes necessary, and could even help to calm a pet's anxiety about being separated from their owners. There are a huge variety of these devices and apps available, so you can pick one for practically anyone. There are even some that let you talk to your pet or control a remote laser so you can play!
No matter what you do for the holidays, including your pets is an added bonus. They're family members too, so it's nice to remember them, and demonstrate that you're grateful for them, even if they won't understand it.