This month I am happy to feature Monica Mosier! She is a veterinary technician working in sunny Florida. She has been in the veterinary field since she was 17! I think that one of the coolest things about Monica is that she has an ultrasound certification. Her story is very inspiring and we thank her for sharing her path in veterinary technology!
VTP: When did you become a vet tech and how has your experience evolved into what it is today?
MM: I've been a technician for almost 9 years now. I always knew I wanted to work with animals growing up. I started my career in the veterinary field working at the Humane Society in Lafayette, IN as a kennel technician straight out of high school when I was 17 years old. I've done most of my training on the job. I always attended as many CE classes that I could to further my education. Once I realized that working with animals was my true calling was when I decided to head back to college. I currently work at Tampa Veterinary Hospital in Tampa, Florida where I am a senior surgery technician and also certified to capture diagnostic ultrasound imaging. I've had the joy of working there for the last three and half years. They have been a huge supporter and contributor to furthering my education. I wouldn't be where I am now without the support of the doctors and team members at Tampa Veterinary Hospital.
VTP: What is an interesting or favorite case you have seen?
MM: We see a lot of interesting cases at Tampa Vet because we see so many different species. One of the best parts of being a vet tech is that every day is different and there are so many interesting cases that it never gets boring. You're always learning, and always helping a pet in need.
VTP: How do you cope with job-related stress?
MM: You find stress in any job, the way you deal with stress is with outcomes. If you wake up in the morning and you love what you do, the stress doesn't matter. The end results are what you live for and that's what really matters. I don't have a lot of free time but I do enjoy yoga, running, and binge watching my favorite TV shows cuddled on the couch with my cats.
VTP: What pets do you have? Any stories on how you got them?
MM: I have two cats - Weez and Penny. Weez came home with me from the Humane Society when I was 16 years old and has traveled across the country with me. He has been my best furry friend for 14 years. Penny made it home with me from Tampa Vet and has been a wonderful, and needy, addition. Weez and Penny have been the best of friends.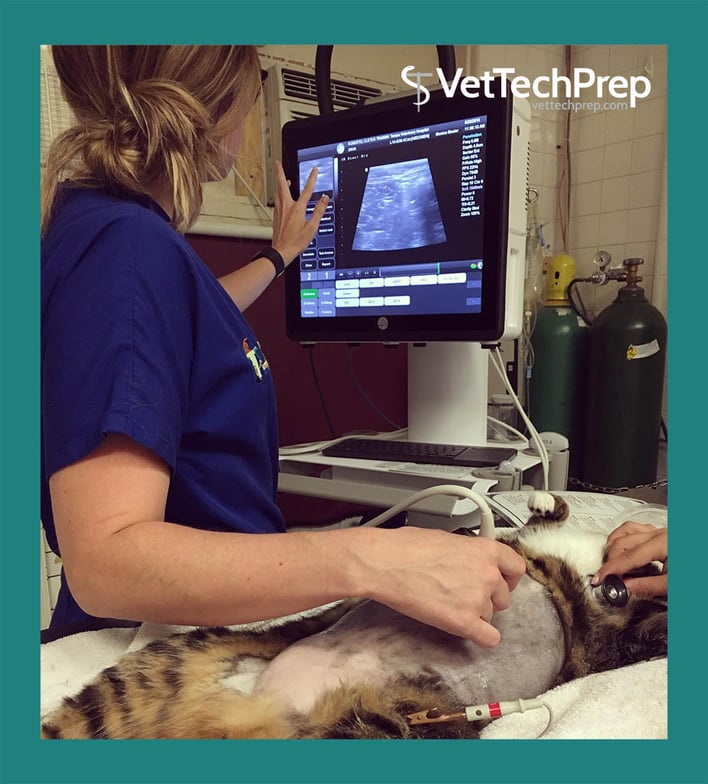 VTP: What is your favorite duty in your job? What is it about your specific job that makes you happy and feel valued?
MM: I can't say that I have a single favorite part of my job. I love working with emergencies, dentals, surgeries, and ultrasounds. I am a very detail oriented person. A huge part of why I love being a vet tech is the diversity in the job duties. There aren't many jobs where you are a phlebotomist one moment and an x-ray technician the next. Not only do we get to do all of those things but we are the voice of all the animals in need, who can't speak for themselves, and ultimately, they are the reason we all got into the veterinary profession in the first place.
VTP: Any words of wisdom for those preparing to be a vet tech or are considering this as a future job?
MM: I think the hardest part of the job is being able to accept the fact that you can't save every animal that walks in the door. Some losses will always hit you harder than others, but you have to hold on to the fact that we have the ability not only to help and save these animals, but also end their suffering. It's a blessing. You have to be strong and soft-hearted at the same time. Learn everything you can, work hard, and do it for the outcome. I love what I do. I have a hard time imagining doing anything else. Why wouldn't you want to end all of your days knowing you made a difference in the lives of so many pets and their families?