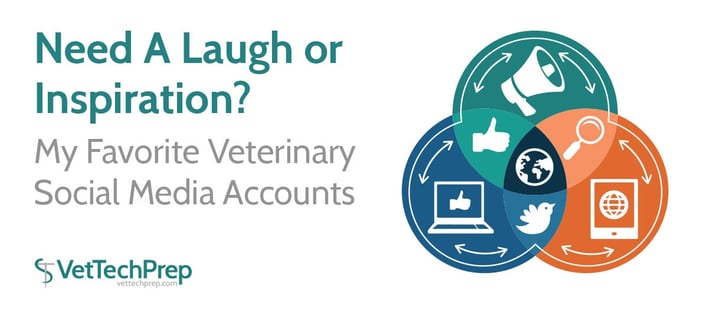 There are many great veterinary social media accounts- and all platforms have some favorites. Some are great for a laugh, and others are educational or inspiring. Here are a few of my favorites you should definitely check out. If you have favorites, please share in the comments so others can follow too!
Veterinary Instagram:
Veterinary Twitter:
Veterinary Facebook:
Veterinary YouTube:
atdove.org- this channel has instructional videos for vet techs (how to handle fractious cats, how to place an IV catheter, administering vaccines, setting up an anesthesia machine, etc.) https://www.youtube.com/channel/UChsuTzIcGC2-6A2LJE5FfkA
Veterinary Pinterest:
ViralVet - an app for vets/vet techs and students only. A place for case and photo sharing, highly educational and interesting. This is a free app and I highly recommend. I have seen cases there that I would never see otherwise and a great place to share information.